Announcement & Call for Contributions:
Danse Macabre Issue No. 1
It is our pleasure to announce the launch of a new phan zine, a celebration of Phantom of the Opera in its rich variety!
The theme for this first issue is PotO in all its incarnations, from Gaston Leroux to the film and stage versions, with the focus on its dark and twisted aspects.
For this first issue, we ask for Erik/Christine and tangential pairings, as well as gen content. We will welcome other pairings in future issues.
We are looking forward to your contributions: fiction (limit 10K words), poetry, meta (limit 4K words), and art (both traditional and digital, colour or b/w).
Submission guidelines:
Explore the darkness of PotO!

Taboo and outrageous topics are welcome, as are horror & violence, angst and drama, dark romance, character studies, explicit sexual content; however, while NSFW is of course allowed, it is not a requirement.

For this issue, we will not accept modern AUs. Please no Real Person Fiction (actors). No underage characters (under 18).

Please submit your artwork as hi-res files (preferably .png / lossless compression) suitable for high-quality print. If you want to send in traditional artwork as master, please contact us to discuss the details. If you are submitting artwork especially for cover consideration, please mark it as such.

Multiple entries are allowed both for writing and art. Depending on space and the number of contributions, we may not be able to include all of them. We give priority to contributions that have not been published in print or on the internet before, as well as older works that are out-of-print. We do accept previously published works (print or online) as long as they differ substantially from the earlier/online version, have been edited or extended, e.g. a short one-shot turned into a longer fic, an added chapter, scenes explored in greater detail, a WIP that you complete for the zine etc. Enough change to say: this merits a new Director's Cut edition. :-)

Authors and artists may post their works online 9 months after the zine's publication date. Each contributor receives a trib copy of the published zine.
We strive to give our very best, both in editorial and layout work. However, we ask you to have your work beta-read before you submit it.
"Danse Macabre" is first and foremost a print zine. We will, however, also offer a digital version for phans who prefer ebooks or a pdf.
This is a fan project featuring transformative works, and not for profit — all proceeds will go into covering the costs of production.
Editor: Larissa Bernstein (AO3)
Editorial Assistant: Lillian.
Contact for submissions and enquiries: dansemacabre@isispress.co.uk
Deadline for submissions: 31 December, 2022.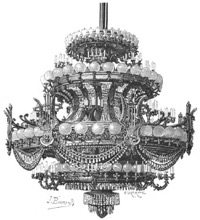 The Danse Macabre logo (skull and lettering) was designed for Isis Press by Stamina Overlook; please do not use it anywhere without our permission.